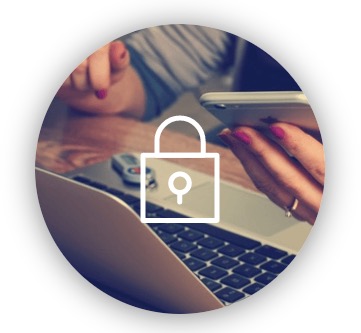 Cybot - easy and automated compliance
Services for technical and non-technical teams – easy GDPR, ePrivacy and DMA compliance
Cybot enables website operators and marketers to achieve easy and automated compliance with all important European and international data privacy laws. With our privacy services, collect and signal explicit user consent while creating a trustworthy user experience for your website visitors.
COOKIEBOT™ CMP
With the Cookiebot CMP cookie consent solution, data privacy compliance with the EU's General Data Protection Regulation (GDPR), ePrivacy, and Digital Markets Act (DMA) can be achieved in 3 easy steps. The CMP collects, stores and manages explicit user consent. It also provides consent signaling to tracking services such as Google Analytics.
Our patented scanning solution provides you with insights into the cookies and trackers in use on your website. This information can automatically be used in the Cookiebot CMP Cookie Declaration and the fully customizable cookie banner.
Use Cookiebot CMP's cookie consent banner to achieve regulatory privacy compliance and build user trust.
Learn more